Delta cafe had been working with many printing packakging suppliers, but most of them can't meet the demand of the quality and prodution capacity for their paper packaging. One of their coffee machine supplier told them about us, who can meet their high production capacity demand and has high quality awareness, so Delta flied from Portugal to visit our printing factory, who has the advanced high-tech equipements for printing and assembling the paper packaging box for coffee machine.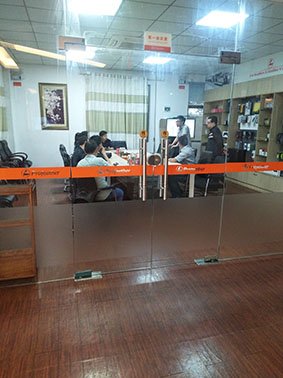 Printn-pack has 4 buildings for paper packaging production, and each building has 4 floor. As soon as Delta visited at our factory, they think Printn-pack is Medium and Large enterpraise in the printing packaging industry. After visiting the production workshop, thery praised the plant's advanced production equipment, high-end production technology and production scale. A complete sets of production equipments with new latest system, excellent management in production attracts Delta's interesting, not only the corrugated paper box for coffee machine, printed paper boxes for other projects will move to us also.
Delta had a happy and smooth business visit at our factory, and solve their problems in paper packaging. Of course, with more than 23 years experience and profession, we also have confidence to work and cooperate well in Delta's all product packaging porjects.