Why write this article? We often see some very bad paper packaging designs, cause the waste of paper and increase the production cost, also increase the environmental burden, but a lot of people don't even know it, so Printn-pack is here to make an example , to show how to avoid the problem.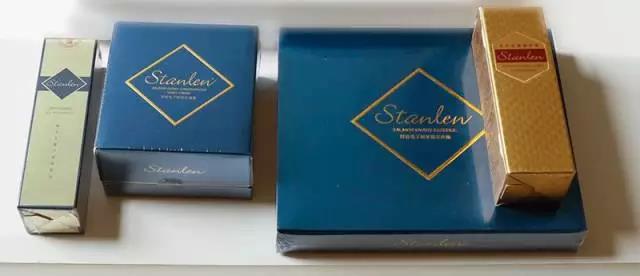 How to pack these four items into a paper packaging box?
Printn-pack's View
In our lives, "casual", "reluctant" packaging designs can be found everywhere, which are a kind of "evil" in our lives, making our living environment to be so rough, not delicate.
The above four cosmetic paper boxes, customer requests to pack in a gift boxes together, and come to Printn-pack for help to design cosmetic box internal structure. Before this, the customer had come to Printn-pack three times for cosmetic packaging solutions, because of problems of design cost , he went back and tried a variety of structures,finally all the structures are not satisfied, and came back Printn-pack again.
It is common that four items with different dimensions of height,length and width, are put and packed together. Cosmetics gift box is the example. Many are made with EVA, or dig a hole in paper cardboard, and put four products inside.(Picture as below)
Cosmetics box structure is the most common combined one , but it has a few disadvantages:
1. Not beautiful, four boxes are with different sizes, and the surface can't be flush.
2. Material waste: because between each two products should be 2 cm distance, box volume will be increased, cost will greatly be enhanced.
So there are some questions as belows to be solved by Printn-pack.
1. Can four products be ranked more compact?
2. How to make four products look very flush?
3. How to do to increase the cost?
Printn-pack supplys following solutions:
There is no 2mm distance between each two products.
This paper packaging box is for three items
Take out all products, what is the internal box structure?(Picture as below)
Is this internal box structure compliacated ?
Just one piece of paper

No splicing

No glue

As a whole after floding
How about the appearance?(graphic design )