As one of the world's largest economies, China's every move has a big impact on global markets. There is no doubt that the recent ban on China's imports of waste paper is one of them, so which companies will benefit from it?
China formally notified the world trade organization (WTO) on July 18, saying it would no longer accept foreign waste at the end of this year, including scrap plastic, paper, waste slag and textiles.The ban comes into force at the end of 2017.
What is foreign waste?
Foreign waste trade began in the early 1980s,Mainly smuggling developed countries' waste clothing to China. The second flood was in the early 1990s, mainly smuggle all kinds of consumer electronic products eliminated by developed countries, Used TV, computer mainly. With the application of article 155 of the criminal law of the China, the import of electronic, medical, clothing and other wastes shall be punished according to the crime of smuggling.
Given the garbage pollution hazard increasingly serious, in 1995, China enacted the law on the prevention and control of environmental pollution by solid wastes, set up special sections to the garbage imported into the management category of legal system, and for the first time the garbage is defined as "solid waste".In the following year, China imposed administrative licensing administration on "solid waste" imports and issued import catalogues, regulating the total amount of imported varieties and quantities each year.
The paper industry has an exclusive interpretation of the "waste paper import ban".
For the "foreign trash" ban, many factories who are using the waste paper are asking: are imported wasted paper banned?See the industry's exclusive interpretation of this event.
The answer, of course, is no.
First, it is not in line with national policy. Waste paper is the most important and most used production material in the global paper industry. It is in accordance with the requirement of circular economy and sustainable development to use paper and papermaking, which is the mode of production which China encourages to use.
Second, the program is not reasonable. As an important trade policy, China (The ministry of commerce) will seek advice from industry organizations and enterprises before submitting its application to the WTO. The paper industry is aware that there are no foreign waste utilization enterprises received the relevant opinions solicitation.
Third, data doesn't match. In 2016, only China's imports of waste paper reached 28.5 million tons, far exceeding the total amount of garbage collected in the document "7.3 million tons".From this point of view, the import of paper waste mentioned in the submission of documents in China is not a category with the normal use of qualified waste.
At present, China is engaged in the act of "cracking down on the environmental violations of imported waste processing enterprises in accordance with the law". Imports of foreign waste will continue to fall.In the future, unsorted waste paper and various types of mixed waste paper may be banned.
Shares of Indian paper companies have soared.
Shares of companies in India's papermaking industry are soaring, thanks to China's waste-paper ban, with most of them at record highs in a number of deals. Star paper, Ruchira paper, Balkrishna paper, Tamil Nadu (TN) news printing, N R Agarwal, Seshasayee paper, West Coast paper are basically up 6% to 20%. Among them, 11 stocks, such as JK paper, Ruchira paper, Seshasayee paper, TN news printing, West Coast paper and Star paper, have even set new records.
Some analysts point out that China's new waste-paper ban policy has benefited Indian paper companies.So far, 46 papermaking companies have reported quarterly results for the second quarter (July to September), with a net loss of rs27 billion, a sharp drop from a year earlier of 43.7 billion rupees. Ruchira's share price hit a new high of 204 rupees, while the company's net profit for the second quarter (July to September) was 839 million rupees, up 11.87 per cent from 750m rupees a year earlier.The company's EBITDA margin rose from 15.18 percent in the second quarter to 15.43 percent in the second quarter.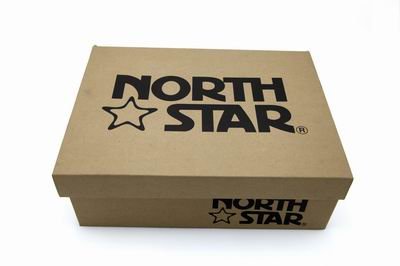 Astron Paper and Board's initial public offering raised 2.3 billion rupees.
At the same time, the Astron Paper and Board Mill, which is engaged in the production of kraft Paper, is in the process of an IPO, which starts on December 15, 2017, and ends on December 20, 2017, with a face value of 10 rupees per share and a price of 45 to 50 rupees. As of Dec. 20, Astron Paper and Board Mills' initial public offering is oversubscribed by 243.20 times.
Astron Paper&Board Mill is a maker of kraft paper in Ahmedabad. The kraft paper produced by the company is used in corrugated boxes, paper bags and composite packing containers. In addition, kraft is also used in the textile industry, producing some ordinary boxes, books, notebooks, and envelope manufacturing.
The company plans to use the net to buy more equipment, used in the production of low gram weight of kraft paper, gram weight range is about 80-180 - g / ㎡, the total amount is about 2.302 billion rupees, and repaying unsecured loan is 810 million rupees, in addition to the equity of listed BSE and NSE, also wants to improve its reputation and brand image, and provide new liquidity for its existing shareholders.Astron Paper&Board Mill reported net sales of 110.95 billion rupees in the most recent six months to September 2017, with a net profit of 946 million rupees.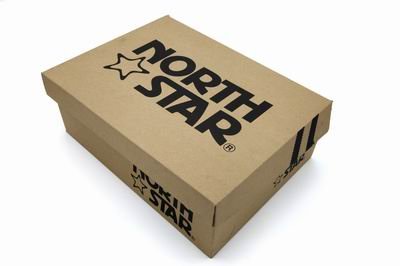 India is overworried about imported paper.
According to data released by Indian business intelligence and statistics (DGCIS), India import paper and board in the first half of this fiscal year rose by more than 60%, reached an all-time high of 1.05 million tons, and that number is 650000 tons a year ago.In response, India's domestic paper industry was shocked and demanded that the government impose anti-dumping or protective duties on paper imports.
The Indian paper manufacturers association (IPMA) said in a letter to the ministry of industry and commerce:" Unchecked growth in paper imports is hurting domestic industry and the interests of the country, and argues that domestic papermaking companies do not enjoy a level playing field in the industry." According to IPMA, the total import of paper and cardboard imports from asean countries has more than doubled from eight tonnes to 210,000 tonnes under the free trade agreement (FTA).
"The cost of paper imports is lower in many cases than in India.India is one of the few growth markets for paper.However, most of the growth in demand is being met through imported paper, and domestic capacity is not being fully utilized."Said by IPMA President Saurabh Bangur. Shortage of raw materials is the main constraint of paper industry.In addition, domestic timber producers are paying close to $30 to $40 a tonne more than other Asian countries.As a result, the cost of making paper in India is $100 per ton.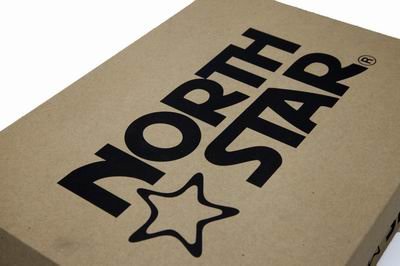 Under the india-asean free trade agreement, import tariffs on almost all paper and cardboard tariffs have been gradually reduced, and the base rate has fallen from 10 per cent to zero. According to the india-korea comprehensive economic partnership agreement, basic tariffs have been gradually reduced from January 2018 to zero. The conventional markets in China and Indonesia have been the us and the eu. "In both markets, imports of paper and cardboard are subject to anti-dumping or countervailing duties to protect domestic industries." Bangur said.